The One Tip You Need To Improve Your Time Management Skills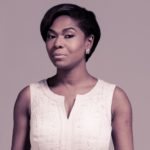 I enjoy doing a lot of things, but at the top of that list is inspiring people to take action and harness their inner CONFIDENCE!! I love assisting people with discovering and reaching their full potential and I do so through the fields of etiquette and leadership. Now, I wouldn't dare say that I'm a traditional etiquette and leadership consultant. This may be a little confusing because what could possibly exude more of a traditional feeling than being a good leader and practicing good etiquette?
But my perspective and approach to leadership is more nuanced and modern. I believe that leadership shouldn't only coalesce among our C-suite executives. Leadership can be a vast and inclusive concept, and everyone has leadership potential in their own unique way in both professional and social settings (my book, Leader by Mistake, talks all about this). I take great pride in curating and delivering classes and content that inspire people to lead wherever they are and with the tools that that they have so that they can advance to their next level.