What if your goal-setting actually led to action rather than self-doubt?
What if you could access the tools and support network you need to help make your dreams become reality?
What if you harnessed your full potential and just went for exactly what you wanted?
The answer to all of these questions is that you 100% can—you can press play on your passions and Just Start is here to help you do that.
Just Start is a passion-accountability workshop that helps ambitious professionals like you activate their visions into meaningful action to accomplish their goals and dreams.
Whether starting a side-hustle, transitioning into a new field, or pushing for a promotion, Just Start was designed with you and all your go-getting goal-setting energy in mind.
This is YOUR chance to PRESS PLAY on your passions.
---
---
"You know how you go to church and the pastor says a sermon that you felt was made especially for you? Well, that's how I felt about your training. Out of everyone's presentations, yours connected with me the most and was so timely. Thanks again!" - Fiat Chrysler Student
---
Why Just Start?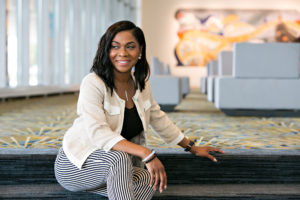 Hi! My name is Jacqueline.
I am a Confidence Coach who has taught leadership and etiquette skill development to professionals in organizations ranging from Nike and The Detroit Lions to the Department of Defense and Fiat Chrysler, among many others.
I will be one of your Just Start mentors, and I can't wait to meet you on March 16!
I proudly, yet naively started my first company at the age of 23.
Since then, I've had the pleasure of starting and following through on many projects, initiatives, and entrepreneurial ventures.
But I know what it feels like to have a great idea and not know where to go with it or how to even start.
That's why I've launched this Just Start workshop.
I, along with your other Just Start mentors, want to help you come away with the tools, inspiration, and support-network you need to accomplish your goals and keep on reaching for your long-held dreams.
You have a unique contribution to make to this world, and you deserve to have the chance to embrace your full potential.
Don't make another vision board or goal list that goes untouched or forgotten.
It's your time to

Just Start

.
---
---
"In sessions with Jacqueline, you sharpen spoken and unspoken expectations in professional environments." - Nike Student
---
Here's What You'll Get as a Just Start Student
On March 16, 2019, you will walk into a full-day interactive workshop with an idea you're passionate about and Just Start will help you:
Renew your confidence in your ability to make your dream a reality.
Connect with an inspiring support network of other passion-driven professionals.
Access fresh tools and strategies aimed at keeping you accountable to your goals.
Deepen your commitment to your passion by tapping into your full creative potential.
In addition to this immersive workshop that will supply you with the essential skills and tools necessary to just start, from self-doubt-busting techniques to financial strategies, you will get tangible takeaways to further support you in pressing play on your passions, including:
Time to enjoy meaningful dialogue, lunch and an engaging networking session with people who have bravely started their own companies, initiatives and ventures
A custom Just Start workbook that you can use to keep track of what you'll learn and that you can turn to any time you need to get going on your dreams.
Exclusive access to an accountability community to help you stay on track with your goals.
A signed copy of the book, Leader by Mistake, which helps you harness the power of mistakes to get to your next level

Discover What's In Store For You At Just Start
Breakfast and Networking

Opening Welcome

Intimate Conversation - But, What About the Money? - Finding Funding For Your Dreams

Breakout Session 1

Playlist Break and Transition - Because who doesn't love some good music while transitioning from session to session?

Breakout Session 2

Playlist Break and Transition

Lunch, Networking and Professional Head Shot Opportunity 

Playlist Break and Transition

Session 3

Playlist Break and Transition

Session 4

Closing Session - 

The Truth About Starting - 1:1 Interview with CEO, Nic Cober, Esquire

Post Networking Special Event 

Your Just Start Mentors
Just Start will provide the opportunity to not only hear from Jacqueline, but from many other professionals ranging in areas from Marketing to Human Resources to Entrepreneurship. Even more of these dynamic mentors will be revealed leading up to the event.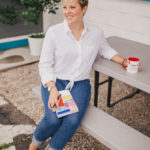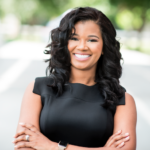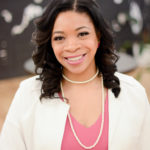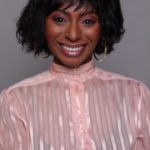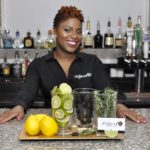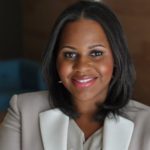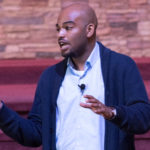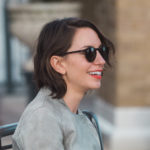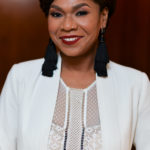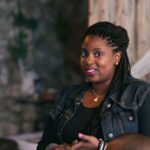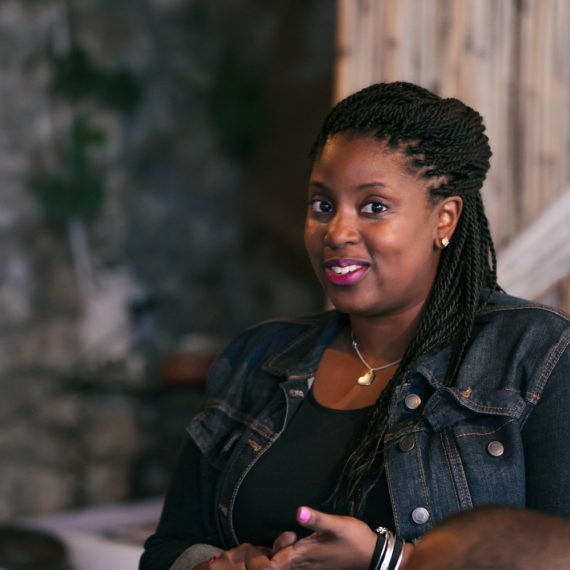 Alanna Ford, Artist, Innovator, Creator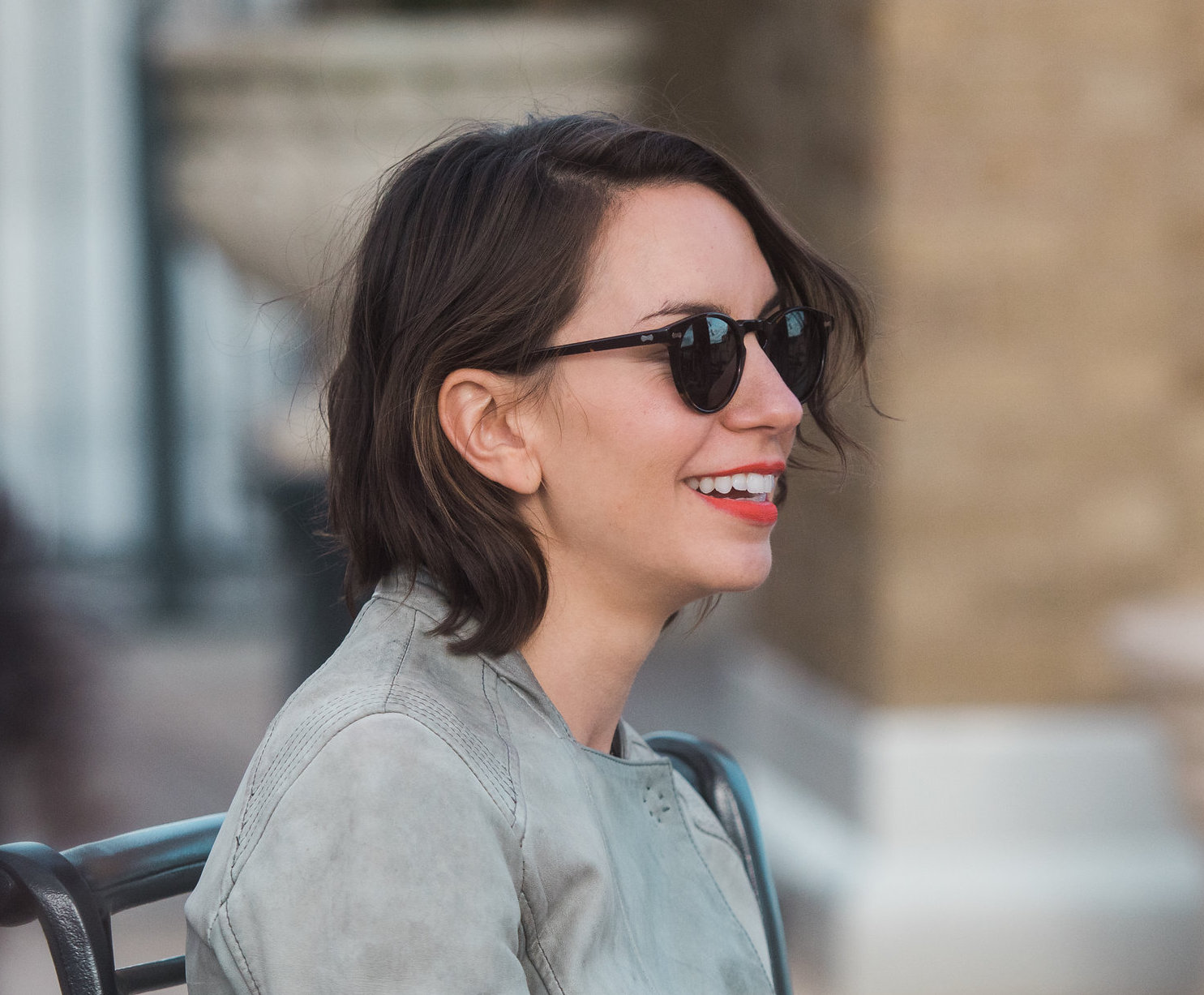 Alanna Ford is an artist living in Washington, DC. By day, she launches new products focused on women and well being at the innovation lab inside AARP called The Hatchery. By night, she makes art, cooks an inordinate amount of vegetables, and leads a group of lady creators called Circle of Magic. Alanna will be leading sessions on Creative Confidence at Just Start 2019.

Cherice J. Williams, Marketer, Strategist, Leader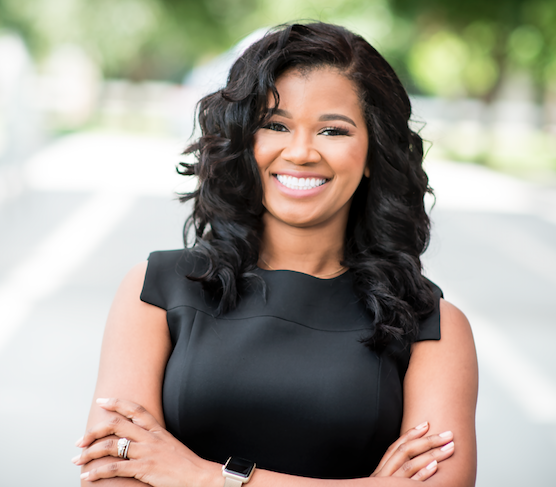 Cherice J. Williams is a strategic, consumer-centric marketing leader and people-grower with award-winning ability to increase consumer engagement and build brand relevance across various categories, industries and Fortune 500 Corporations, including Target, Sonic, Pizza Hut, Miami Heat, Gillette, Secret, Hershey's, and BOTOX Cosmetic. 
Cherice holds a B.S in Political Science from University of Michigan, and MBA in Marketing Management from University of Miami. Her passion for marketing is equally matched with a commitment to giving back to the community, which results in brand consulting with small-businesses and non-profits on leveraging big-business marketing tools on a smaller, cost-effective scale, including direct marketing, loyalty/CRM, and social media strategy. Cherice currently sits as the President of the National Black MBA Association | Dallas Fort Worth Chapter - an organization focused on facilitating connections and growth opportunities between DFW African-American professionals, Fortune 500 corporations and the community. 
Cherice will be speaking about ways to Cultivate a Personal Brand for Professional Success at Just Start 2019!

Ian M. Watts, Author, Entrepreneur, Small Business Coach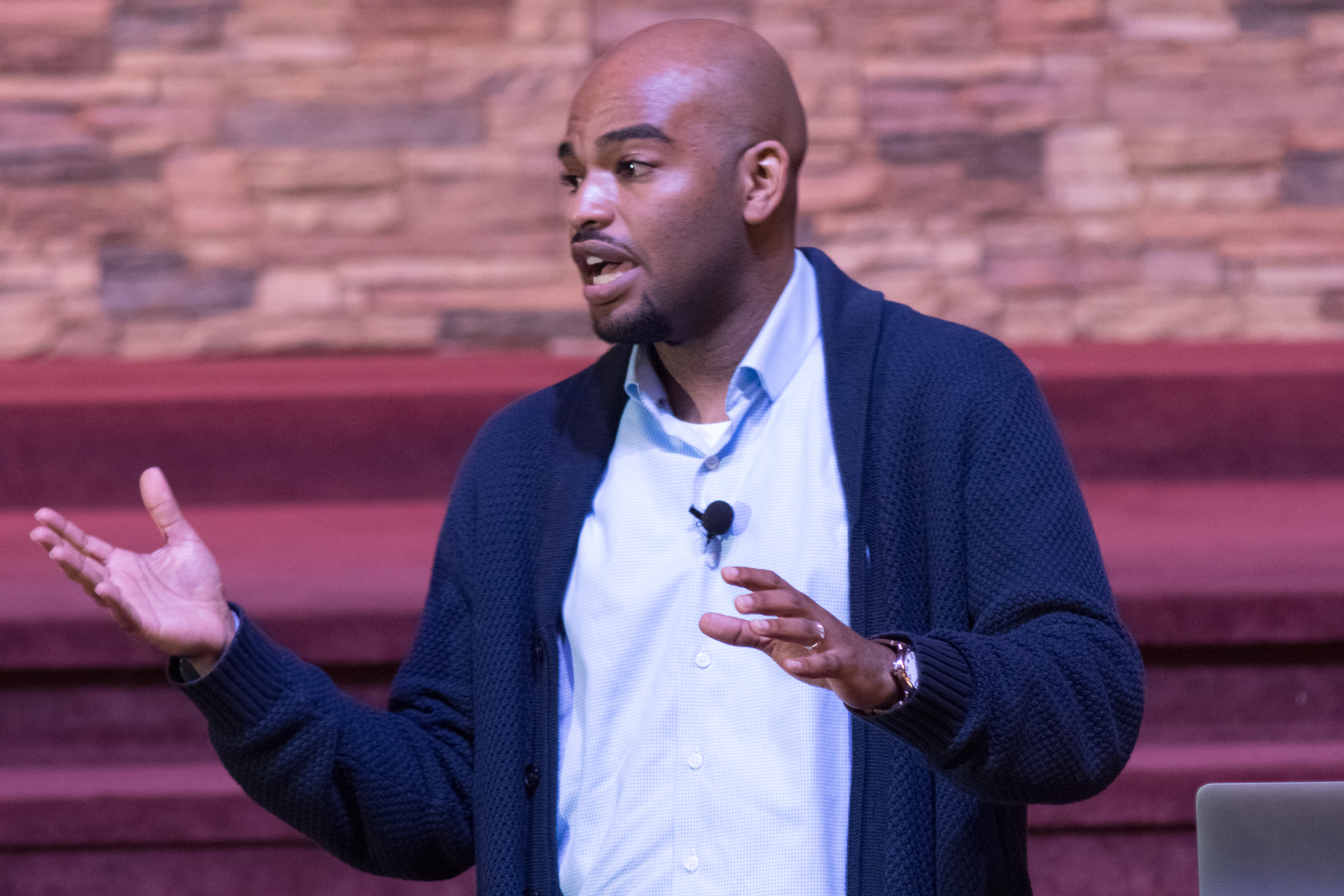 Ian M. Watts, the founder of SB Dream Coach, is an author, entrepreneur and small business coach who achieved his dream of becoming a millionaire by the age of 26. He has raised millions in capital, launched multiple businesses, and helped countless business owners to transform their thinking and businesses. He has provided coaching and training for business owners in over 40 states in the US and in many countries around the world, including China, Hong Kong, Canada, The United Kingdom, Saudi Arabia and Australia. He is a "Small Business Junkie" who created SB Dream Coach so that he could, "...be what he didn't see" as a young business owner. Ian will be speaking about Ways to Build Your Dream Business at Just Start 2019. 

Jennifer Peeples, Mixologist, Scientist. Entrepreneur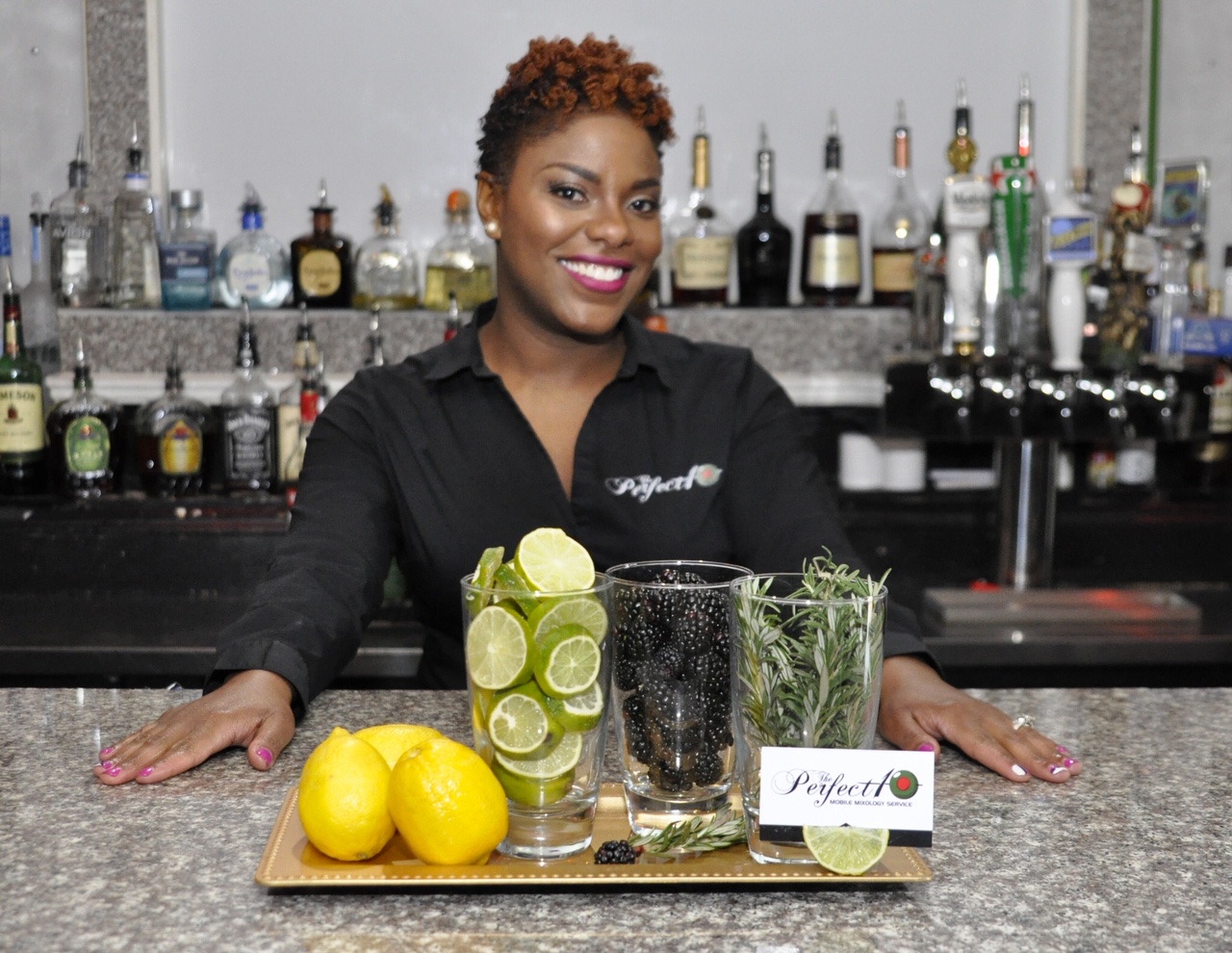 Jennifer Peeples is the owner of The Perfect10 Mobile Mixology Service, LLC, a bartending company that elevates social and corporate events with fun and delicious craft cocktail experiences. Before taking the leap into entrepreneurship, Jennifer's love for science and technology shaped much of her career path. While exploring this path, in 2002, Jennifer also began learning the art of bartending in order to make some extra money to cover college expenses. A graduate from Michigan State University with a degree in Clinical Laboratory Science, Jennifer has worked with both the Detroit Medical Center and Henry Ford Health Systems respectively in the Virology and Stat Labs as a Medical Technologist. Currently Jennifer holds a position at Trinity Health Systems where she is a Data Governance Analyst for healthcare providers throughout the Midwest and East Coast regions.  Jennifer is married to her high school sweetheart, Stephen who is also her business partner. Together they have two beautiful children Harper and Brooks who keep them motivated (and exhausted).

Jessica Ekong, Advocate, Coach, Traveler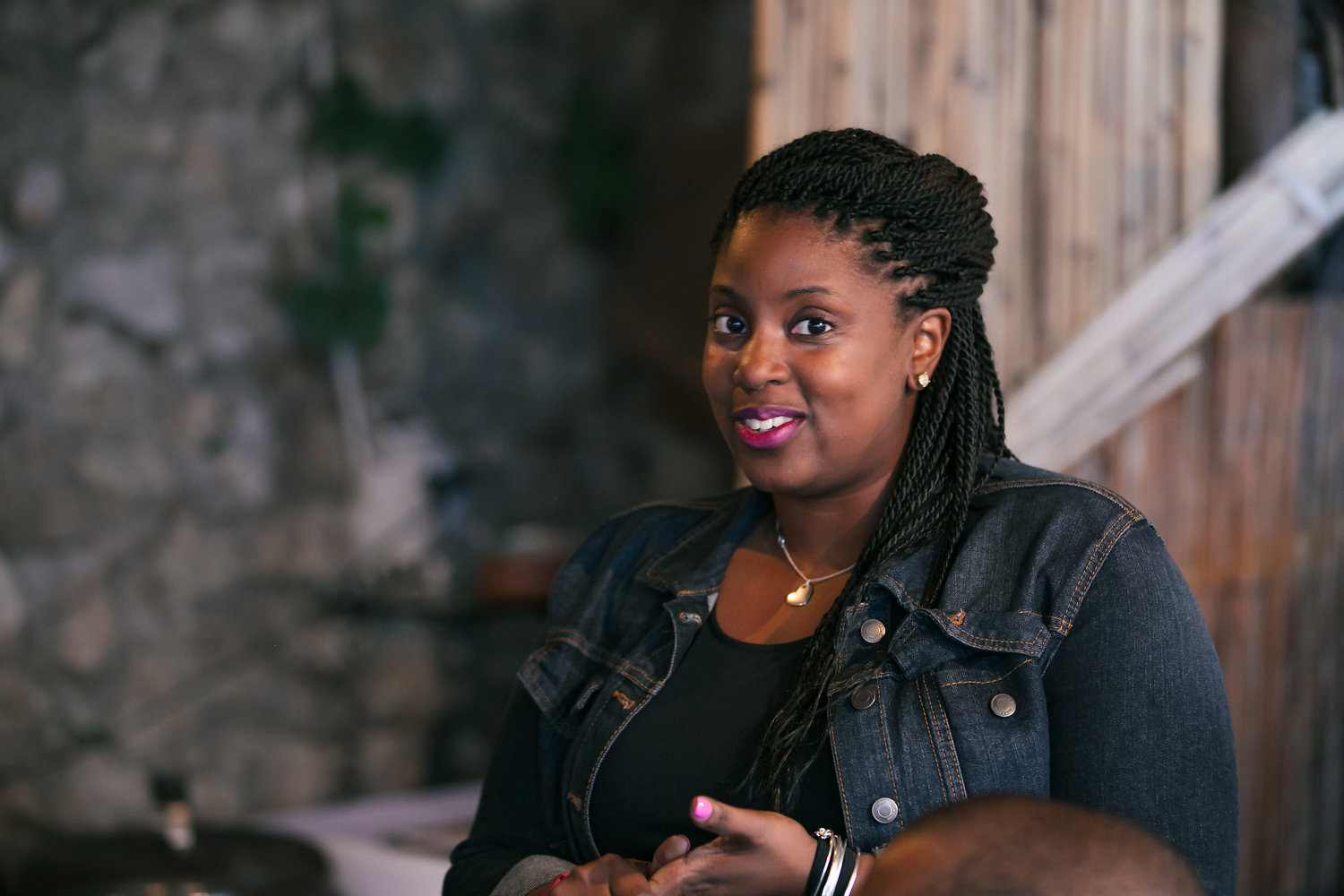 Jessica Ekong is Global Human Resources Leader with over 15 years of Fortune 500 corporate experience. Her passion for Leadership Development and Executive Coaching are fueled by a desire to support leaders in their journey to achieving their goals. While experience is life's best teacher, Jessica attributes her success to hard work, being observant, intuition and the willingness to have candid conversations.
In her personal time, Jessica is an avid domestic and international traveler. She's traveled to five of seven continents, including 23 countries and 62% of the United States. In addition to working full-time, Jessica is a full-time student in Pepperdine University's Master's of Science in Organization Development program focused on becoming on an instrument of change in small teams, large complex organizations and transorganizational systems. With what's left she enjoys time with good friends, curated experiences, photography and quilting with Ankara fabric. Jessica will be facilitating a session on negotiation and value. 

Kristina Pepelko, Writer, Editor, Storytelling Strategist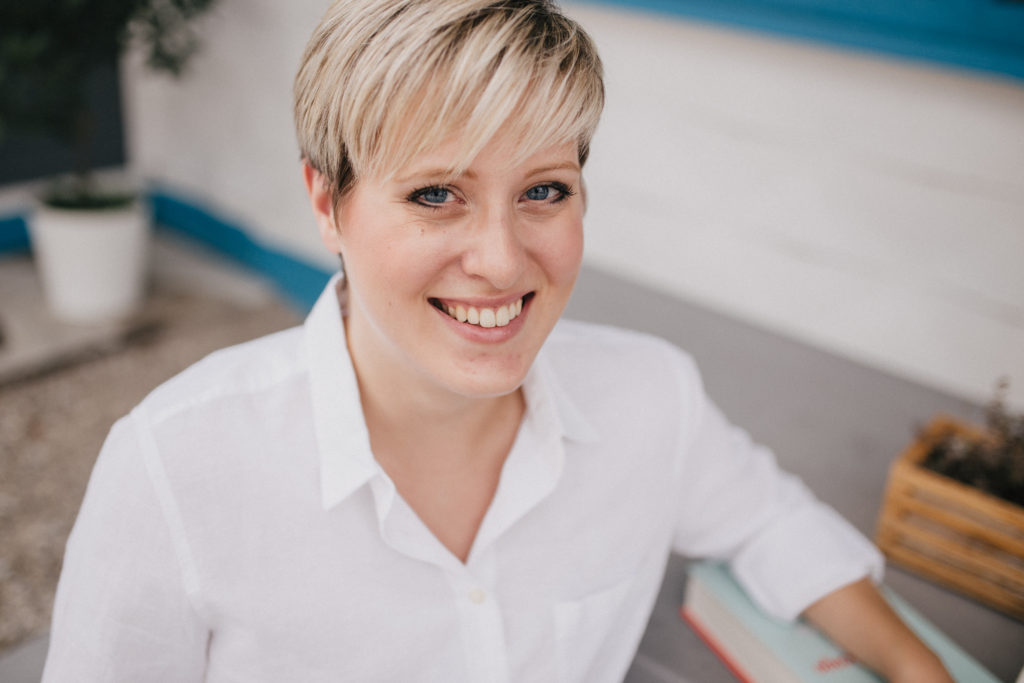 Kristina Pepelko is a writer and editor who enjoys helping professionals, entrepreneurs, small business owners, and nonprofit organizations supercharge their stories to power their ambitious goals and guiding mission. She enjoys other things too—like traveling, time with her two cats, a cozy cup of hot chocolate, and Pizza Fridays with her husband, David. Kristina is looking forward to attending Just Start not only as a speaker, but also as a lifelong learner.
She will be leading a session on how to kick start your dream writing project and how to handle the hurdles that come along the way. She can't wait to meet you!

Jacqueline M. Baker, Entrepreneur & Author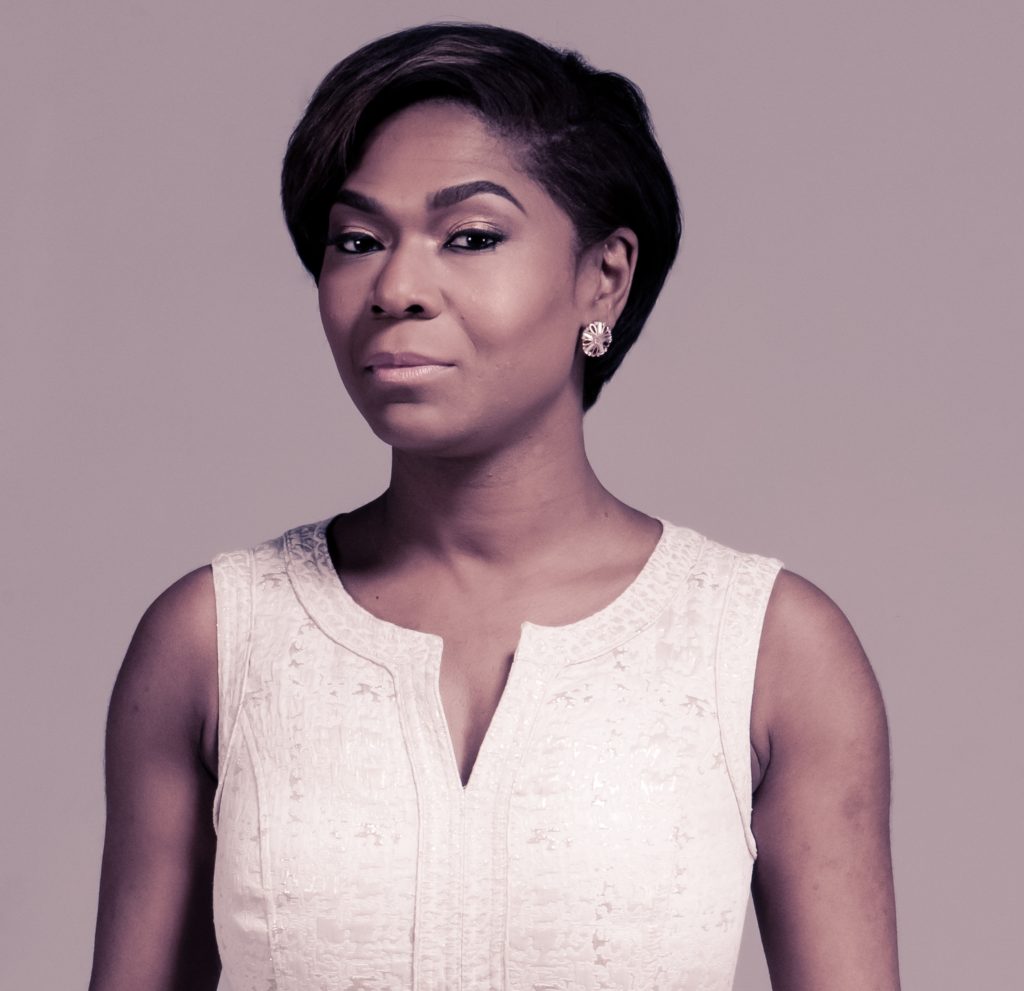 I enjoy doing a lot of things, but at the top of that list is inspiring people to take action! I love assisting people with discovering and reaching their full potential and I do so through the fields of etiquette and leadership. Now, I wouldn't dare say that I'm a traditional etiquette and leadership consultant. This may be a little confusing because what could possibly exude more of a traditional feeling than being a good leader and practicing good etiquette?
But my perspective and approach to leadership is more nuanced and modern. I believe that leadership shouldn't only coalesce among our C-suite executives. Leadership can be a vast and inclusive concept, and everyone has leadership potential in their own unique way in both professional and social settings (my book, Leader by Mistake, talks all about this). I take great pride in curating and delivering classes and content that inspire people to lead wherever they are and with the tools that that they have so that they can advance to their next level. For more information on Jacqueline, click here. Jacqueline is the founder of Just Start and will be facilitating several sessions as part of the day's events. 

Milan Griffin, Advocate, Comedianne, Educator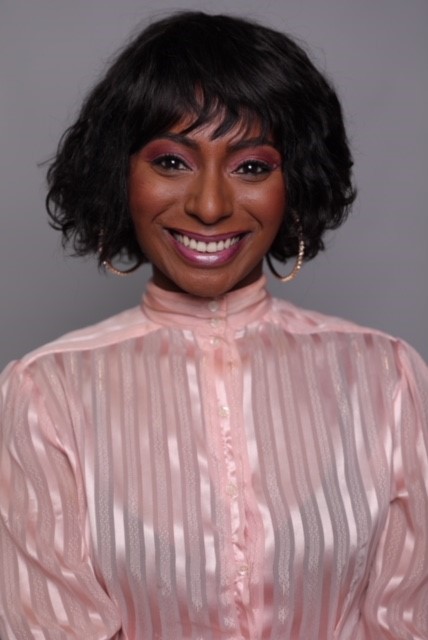 Milan Griffin is the Vice President of Marketing and Outreach with HomeFree-USA, a nonprofit organization that exists to move families up the financial ladder through sustainable homeownership. She fuses her creativity, experience as an educator, and comedic style to create marketing content that excites, informs and motivates renters to become homeowners. In her role, Milan collaborates with and leads a team of 17 superstars. Together, they develop digital and grassroots marketing strategies to drive lead conversion. These efforts generated a 32% increase in conversions and a 64% increase in conference attendance. Her empowering homeownership messages have been featured on WUSA9's Great Day Washington, the Steve Harvey Morning Show, WHUR-FM 96.3, Praise 104.1 and WERQ- FM 92.3. Milan hosts marketing trainings for and with organizations including Long and Foster, Bank of America, Wells Fargo, Citibank, Capital One, and J.P. Morgan Chase. Milan earned her Bachelor of Arts from Spelman College and a Master of Arts from Tufts University. She also earned Certificates in Executive Education from Stanford University, Columbia University and Kellogg School of Management at Northwestern University. Milan will be leading sessions on Financial Resiliency and Preparedness. 

Nic Cober, Esquire, CEO, Attorney, Friend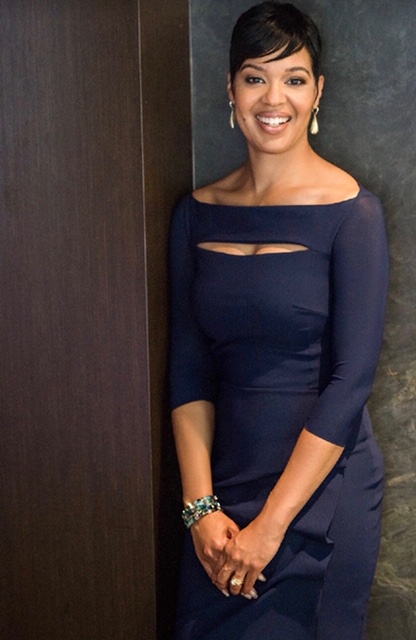 Born to blaze trails, Nicole Cober's entrepreneurial spirit was cultivated as the owner and operator of Soul Day Spa and Salon, a spa and hair salon chain that served as a revitalization catalyst in a burgeoning area of the Nation's Capital. Over the course of nearly ten years, Soul would be acclaimed for its ingenuity, five-star quality service, and avant-garde branding.  The spas were spotlighted in a number of national media outlets, including Essence, People, Allure, The Washingtonian, American Spa, Salon Today, The Washington Post, Upscale, Black Enterprise and the CBS Morning Show to name a few. Soul was featured on the Style Network's reality show, "Ambush Makeover," and earned recognition by the Washington City Paper for "Best Stylist" and "Best Spa."  A community champion, Nicole and her team annually partnered with Rachel's Women's Shelter in Washington, D.C. to provide complimentary services to residents. To learn more about Nicole, click here. Nicole will be apart of a 1:1 afternoon conversation focused on what it really takes to start. 
Check back for more exciting mentor and speaker announcements. 

It's your time to shine.
All access ticket prices are now available, but only for a limited time. 
---
Questions? Email Jacqueline!